Cake Chocolate Roses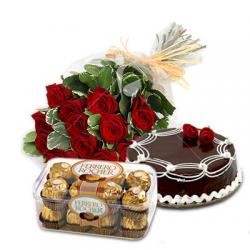 Combo consists of a 12 Red Roses Bunch, 1/2 kg fresh cream chocolate cake, 16 Ferrero Rocher. Great Value and fantastic gift.

Great celebration with your loved ones at your home whether it\'s in Vasai, Mumbai, Mira Road, Bhayander, Naigaon, Borivali, Kandivali or all over India



1
₹ 1820
Add to Cart
Red Roses And Ferrero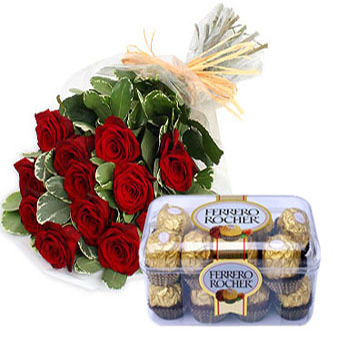 Send this birthday gift hamper with Ferrero Rocher chocolates, long stem red roses hand bouquet to family and friends on their birthday & special occasions.


1
₹ 1260
Add to Cart
Roses and Cakes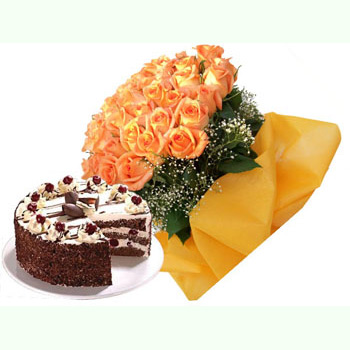 20 long stem yellow/red roses with fresh cream cake. Great celebration with your loved ones at your home whether it\'s in IC colony or Vasai, Mumbai or all over India


1
₹ 1960
Add to Cart
For HER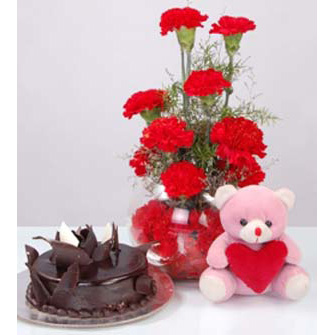 A perfect gift for your women.. a bunch of 10 Red carnations with chocolate cake (500 Gms) and teddy bear. This combo of flower, chocolate cake and teddy bear will certainly add to the joy of the celebration



1
₹ 2380
Add to Cart
Yellow Glads with Ferrero chocolates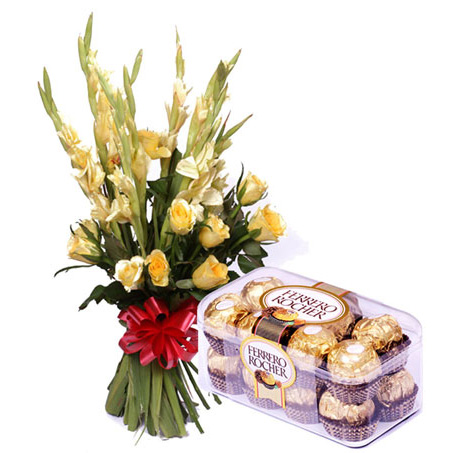 Yellow Glads Bunch with 16 Pcs Ferrero Rocher Box. An exclusive and affordable gift. A perfect gift on the occasion of Father\'s Day


1
₹ 1470
Add to Cart
Cake Roses Chocolates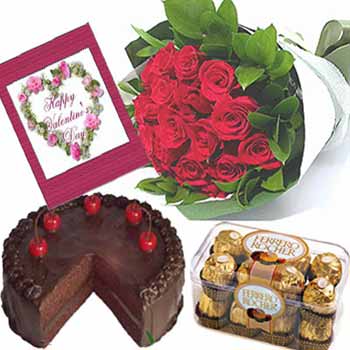 Special Mother\'s day Gift Hamper includes a bunch of red roses, fresh cream cake, ferro chocolates. Send this gift to Mumbai and make your loved ones happy.


1
₹ 2100
Add to Cart
Valentine Flowers and Chocolates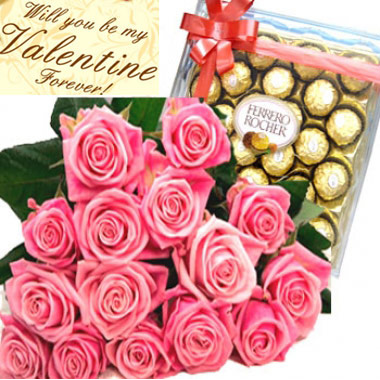 A perfect gift on the occasion Send this VALENTINE gift with 16pcs Ferraro Roche chocolate, long stem pink roses hand bouquet for your most loved one on this special occasion of valentine day which represents the celebration of love.Prompt Service!!!!!


1
₹ 1295
Add to Cart
Radiance Of Romance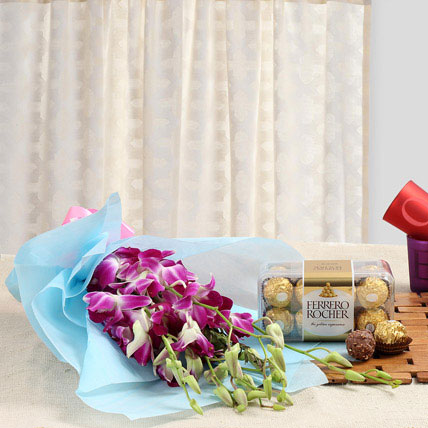 Orchids chosen from the best flower garden are given a lovely shape in tis bouquet by our creative florists. This bouquet is made special by adding a dash of ferrero rocher chocolates and therefore, sums up to be a perfect dose of gift for your loved ones on any special occaison.


Your Gift Contains:

6 Purple Orchid
Blue Packing Paper
Pink Ribbon
1 box of 200 grams Ferrero Rocher chocolates


1
₹ 1999
Add to Cart
Sweet Combo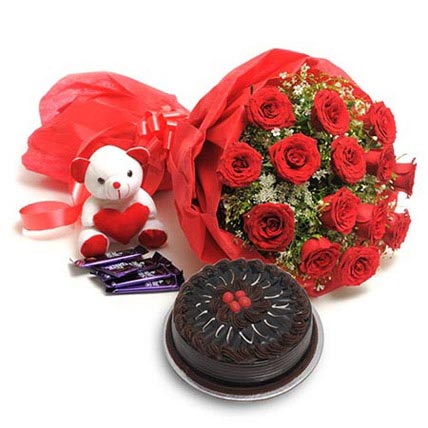 Gift your loved ones this fabulous hamper and make them feel special on their special days. This gift hamper contains a bunch of 15 red roses with seasonal filler in a red paper packing, a white and red coloured teddy bear, a truffle cake and 5 cadbury dairy milk chocolates.

Your Gift Contains:

Bouquet of 15 Red Roses and Seasonal Filler
Cadbury Dairy Milk Chocolates - 5 (12.5 grams each)
White & Red coloured Teddy Bear
Truffle Cake - 500 grams


1
₹ 1949
Add to Cart
Love Treasure Combo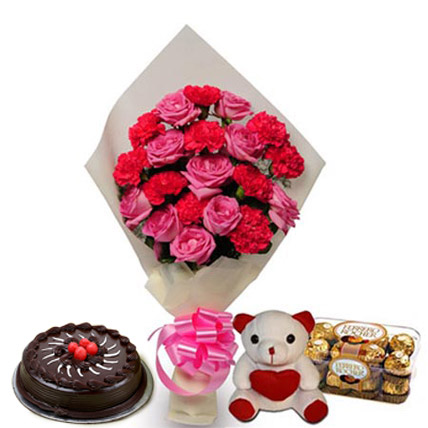 One sided bunch of 10 Pink Roses, 10 Pink Carnations wrapped in white color paper with pink ribbon bow, 500gm Truffle Cake, 6 inch teddy bear and 200gm ferrero rocher box.


1
₹ 3399
Add to Cart
You are Always Special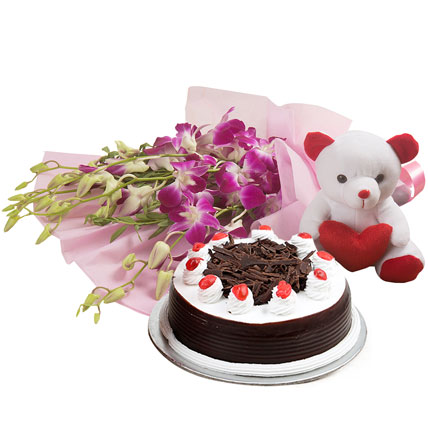 Here is a bunch of 6 purple Orchids beautifully packed in a pink paper wrapping with a matching bow for illuminating your special moments. Combined with this is a delicious 500gm Blackforest cake and a cute 6 inch teddy. So why sit and wait, just order it right way and make your sweetheat happy!


Your Gift Contains:

6 Purple Orchid
Pink Packing Paper
Pink Ribbon
500gm Black Forest Cake
1 Teddy Bear


1
₹ 1799
Add to Cart
Our Specials
Contact Us
Phone: +919653366306
Email: gift@vasaiflowers.com
Address:
#2, Hajimiya Manzil,
Opp. MM Restaurent,
Bolinj,
Virar West, 401301